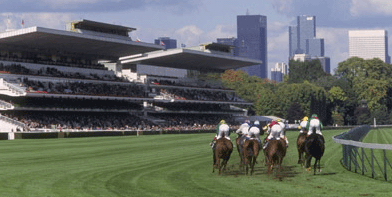 Origin of Longchamp Racecourse
Horse racing was originally held at the Champ de Mars from 1833. In 1857 the new racecourse in the Bois de Boulogne area of Paris just a few minutes from the Eiffel Tower was opened and named the Longchamp racecourse.
On the last Sunday in April 1857 the first ever race was held at Longchamp. Royalty were among the attendees, including Prince Jerome Bonaparte and his son Prince Napoleon.
Interesting Facts about Longchamp
Longchamp is not just one racecourse, it's 4 different courses that are linked together.
The 1,000m races aren't run in front of the stands. They are run in the middle of the course.
Both Edouard Manet and Edgar Degas painted horse racing scenes at Longchamp.