The Racecourse
The Longchamp Racecourse is set in 57 hectares of beautiful Paris land between the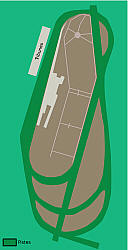 Seine and the Bois de Boulogne. There are 4 courses, 1 big track, one medium, one small and a 1000-metre straight track. The Racetrack itself is 2,750 metres. There are 46 different starting points from 1,000 - 4,000 metres.
The unique shape of the track includes a famous rise, majestic descending turn and faux home straight. This makes the racecourse extremely challenging to navigate for the jockeys, offering an advantage to those familiar with the course.
The Longchamp racecourse venue spans over 55 hectares and is a favourite for many Parisians when it comes to a day out of leisure and relaxation. Because the track is so internationally well known, it is also visited by many tourists and there can be as many as forty percent of people visiting this famous racecourse from other countries, especially for special events like the prestigious
Qatar Prix de l'Arc de Triomphe
.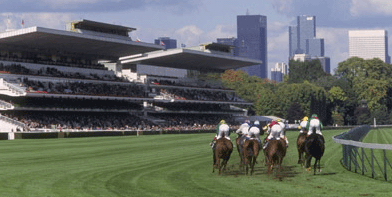 Origin of Longchamp Racecourse
Horse racing was originally held at the Champ de Mars from 1833. In 1857 the new racecourse in the Bois de Boulogne area of Paris just a few minutes from the Eiffel Tower was opened and named the Longchamp racecourse.
On the last Sunday in April 1857 the first ever race was held at Longchamp. Royalty were among the attendees, including Prince Jerome Bonaparte and his son Prince Napoleon.
Interesting Facts about Longchamp
Longchamp is not just one racecourse, it's 4 different courses that are linked together.
The 1,000m races aren't run in front of the stands. They are run in the middle of the course.
Both Edouard Manet and Edgar Degas painted horse racing scenes at Longchamp.